Stimulate the Progress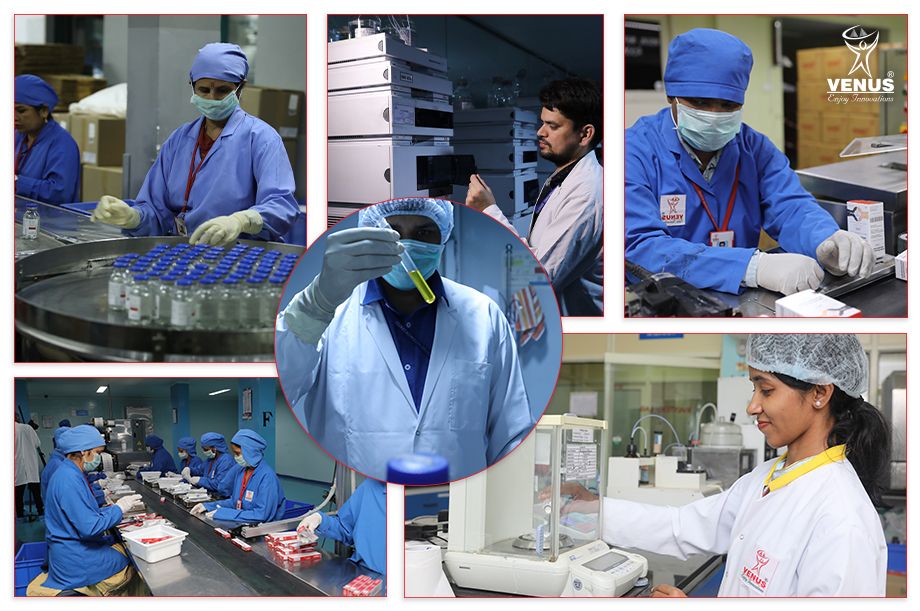 OUR MANUFACTURING FACILITIES
Your Company has three manufacturing units that manufacture world-class products finding acceptance in advanced and developing pharmaceutical markets. Also, the Company has Globally-bench marked nine manufacturing facilities in Panchkula and Baddi (India) and a wholly-owned subsidiary in Germany, Venus Pharma GmbH,  that deals in Licensing, Packaging, Product Testing, Warehousing, and Logistics. The facilities are certified by ISO 9001, ISO 14001, OHSAS18001, European GMP, and other international regulatory authorities, which makes its products acceptable across the globe. Your Company is among the top leading global injectable manufacturers that cater to high-growth therapeutic segments. Your Company has invested in sophisticated equipment to improve productivity and product quality.
OUR PROUD ACCREDITATION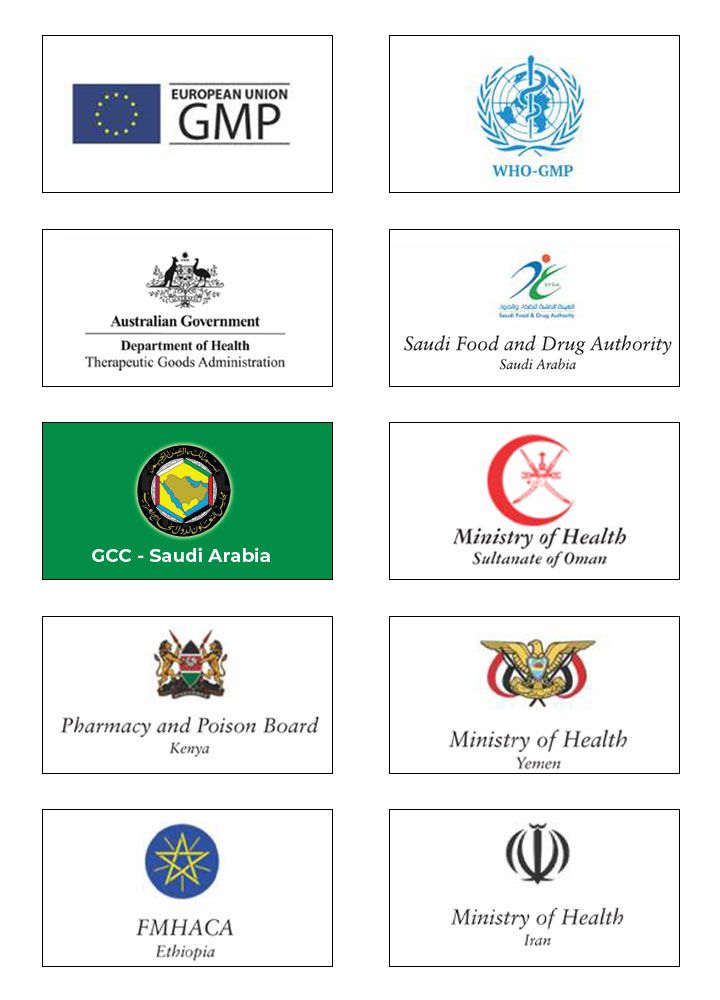 Your Company has more than 25 international GMP certifications from the European Union, the WHO, Latin America, Australia, Saudi Arabia, Australia, Latin America, Ukraine, Zimbabwe, Uganda, Syria, Columbia, Kenya, Yemen, Indonesia, and Iran, among others. Venus is also a recipient of the Authorised Economic Operator certification from the Directorate of International Customs, Central Board of Indirect Taxes & Customs, Department of Revenue, Ministry of Finance, Government of India.
Your company's warehouse has been recently accredited with WHO-Good Distribution Practices (GDP) and certified with the prestigious Great Place to Work (GPTW) certification.
OUR MARKET REACH
Your Company, over its three-decades-long business journey, has established its PAN India presence and a wide global footprint in more than 80 nations across five continents, including regulated markets like the UK, Italy, Australia, Germany, France, Kazakhstan, South Africa, Mexico, Israel, Hong Kong, Saudi Arabia, Philippines, Thailand, Oman. The aim is to expand the global presence in at least 100 countries. Currently, Venus has 11 overseas marketing offices and more than 750 global market authorizations in regulated and emerging markets.
YOUR COMPANY'S REMEDY-DEFINING FORMULATIONS ADDRESS EIGHT DIVERSE