Bulletin
Saransh Chaudhary, President, GCC & CEO, VMRC Shares Insights on Innovative R&D in Antibiotics with Business World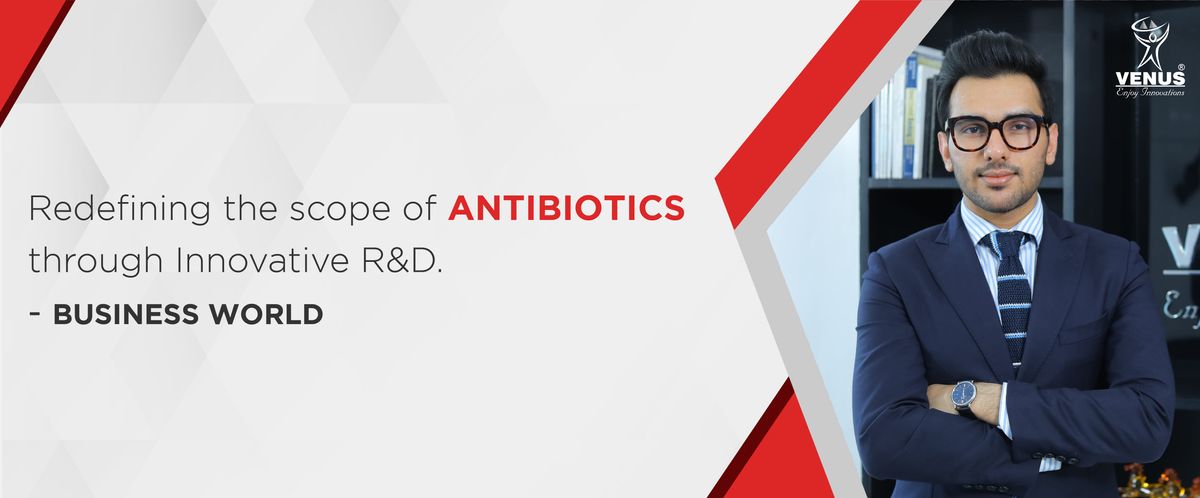 In the ever-evolving medical landscape, antibiotic resistance, known as Antimicrobial Resistance (AMR), poses one of the most significant global challenges.
In a testament to Venus Remedies' commitment to pioneering advancements in medical science, our esteemed President of Global Critical Care, Mr. Saransh Chaudhary, was featured in Business World's edition dated 4th July. In an illuminating article titled "Redefining the Scope of Antibiotics Through Innovative R&D", Mr. Chaudhary shed light on the company's innovative strides in antibiotic research and development.
Delving into the challenges and the emerging landscape of antibiotics, he highlighted the imperative need for groundbreaking R&D to address increasing global antibiotic resistance. The article offers a glimpse into how Venus Remedies is at the forefront of these advancements, committed to introducing transformative solutions for global health challenges.
For a comprehensive understanding of Mr. Chaudhary's insights and to learn more about the future trajectory of antibiotic R&D as envisioned by Venus Remedies, shareholders are encouraged to read the full feature on Business World's website.
We at Venus Remedies are proud of our leadership's continuous endeavors to represent and enhance the company's vision on global platforms. We are not just focused on innovative R&D but are also actively associated with global initiatives such as the Antimicrobial Resistance Industry Alliance (AMRIA). Further cementing our commitment to the cause, we recently joined hands with the India AMR Innovation Hub. This collaboration signifies our dedication to pioneering solutions against AMR strengthening national and global efforts in mitigating antibiotic resistance challenges.
Stay tuned for more updates and milestones in our journey towards creating a healthier world!