Bulletin
Special Feature: Insights from Our CEO, VMRC, Mr. Saransh Chaudhary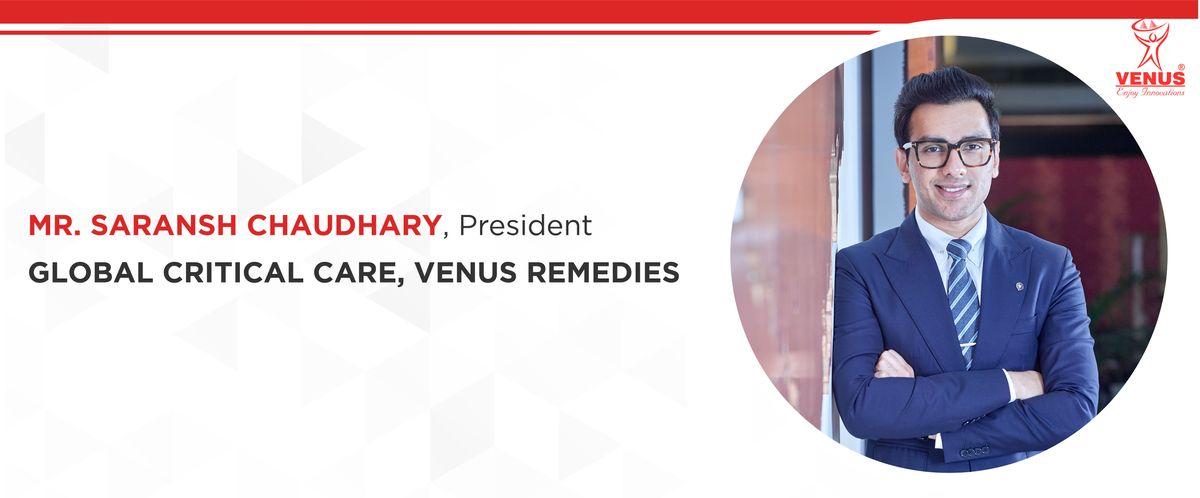 We are thrilled to share that Mr. Saransh Chaudhary, President of Global Critical Care at Venus Remedies, has been prominently featured in the Anniversary Issue of the prestigious Pharma Bio World (PBW) magazine.
Highlights from the feature:
Reimagining Business Models: The special edition delves deep into how industry leaders are adapting and transforming their business blueprints in the face of shifting paradigms.
Influencing Factors: The shifts in the sectors are being shaped by a blend of both internal organizational dynamics and overarching external influences.
Our Vision at VRL: PBW was keen to understand Mr. Chaudhary's perspective on the future course of Venus Remedies Ltd. (VRL). Detailed insights and comprehensive responses covering the road ahead for VRL can be found on pages 42 and 43 of the magazine.
Emerging Challenges & Responses:
Factors Impacting Business: The volatility in the Active Pharmaceutical Ingredient (API) segment, along with pricing pressures due to rising fuel and other input costs, rank high on the list of factors impacting our business.
Addressing Challenges: Despite hurdles tied to profitability and monetization, VRL stands strong with a clear, actionable strategy. Our robust risk management framework, an intrinsic part of our operational fabric, plays a pivotal role in our decision-making processes. By focusing on internal efficiencies and stringent monitoring of working capital, we've enhanced product quality, optimized cost structures, and maintained consistent growth.
Profitability Strategy: Diversification has been key. By maintaining a balanced mix of generic and R&D-based products, we've been able to elevate our cash flow and business volumes.
Looking Ahead - Key Focus Areas:
Synergic Partnerships: Our vision extends to forming cohesive partnerships for our top generic and research products.
Geographical Expansion: With CTD dossiers ready for major international markets, we're on a trajectory to expand our global reach. Specifically, our injectables for critical sectors like antimicrobial resistance, oncology, and anticoagulants are being marketed through various channels and collaborations.
Human Capital: Recognizing that our people are our greatest assets, we place emphasis on human capital. Over the next half-decade, we aim to further this philosophy by attracting and nurturing talent that adds value at every juncture.
For those keen on a detailed understanding of Mr. Chaudhary's perspective and VRL's strategy, we recommend the Pharma Bio World magazine's Anniversary Issue. As always, we remain devoted to our mission and are excited about the journey ahead.
Stay tuned for more exciting updates from Venus Remedies!