Engagements
Venus observes the National Pharmacovigilance Week 2022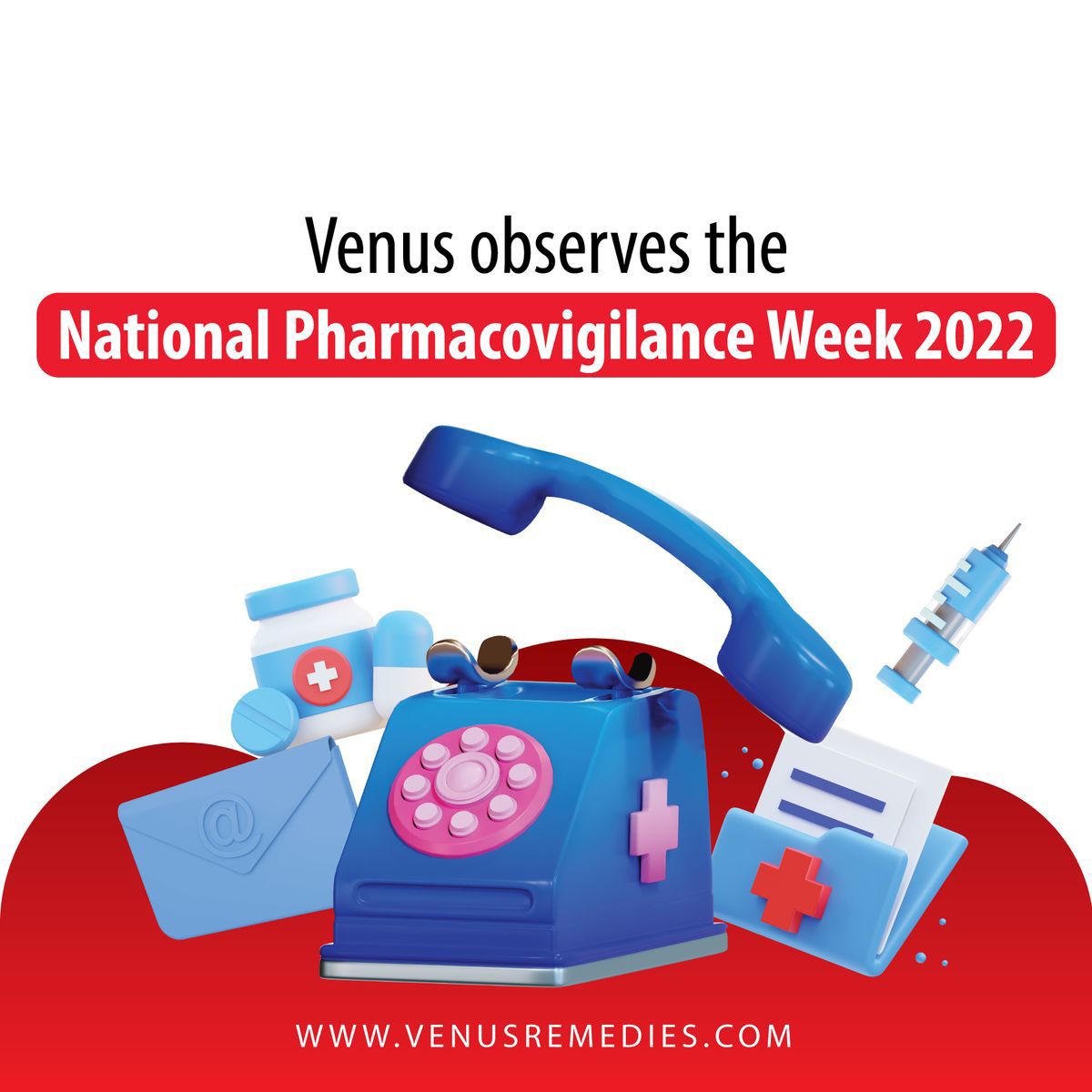 The Indian Pharmacopoeia Council observes National Pharmacovigilance Week every year from September 17 to September 23 to spread awareness about the importance of Pharmacovigilance to the general consumer. This year the week is themed "Encouraging Reporting of Adverse Drug Reactions by Patients."
Venus has been actively participating & spreading the requisite awareness to the audience during this week since last year. Since social media is playing an incredible part in becoming the chief source of information for people these days, the organization was exhaustively involved through such platforms to directly indulge with its audience.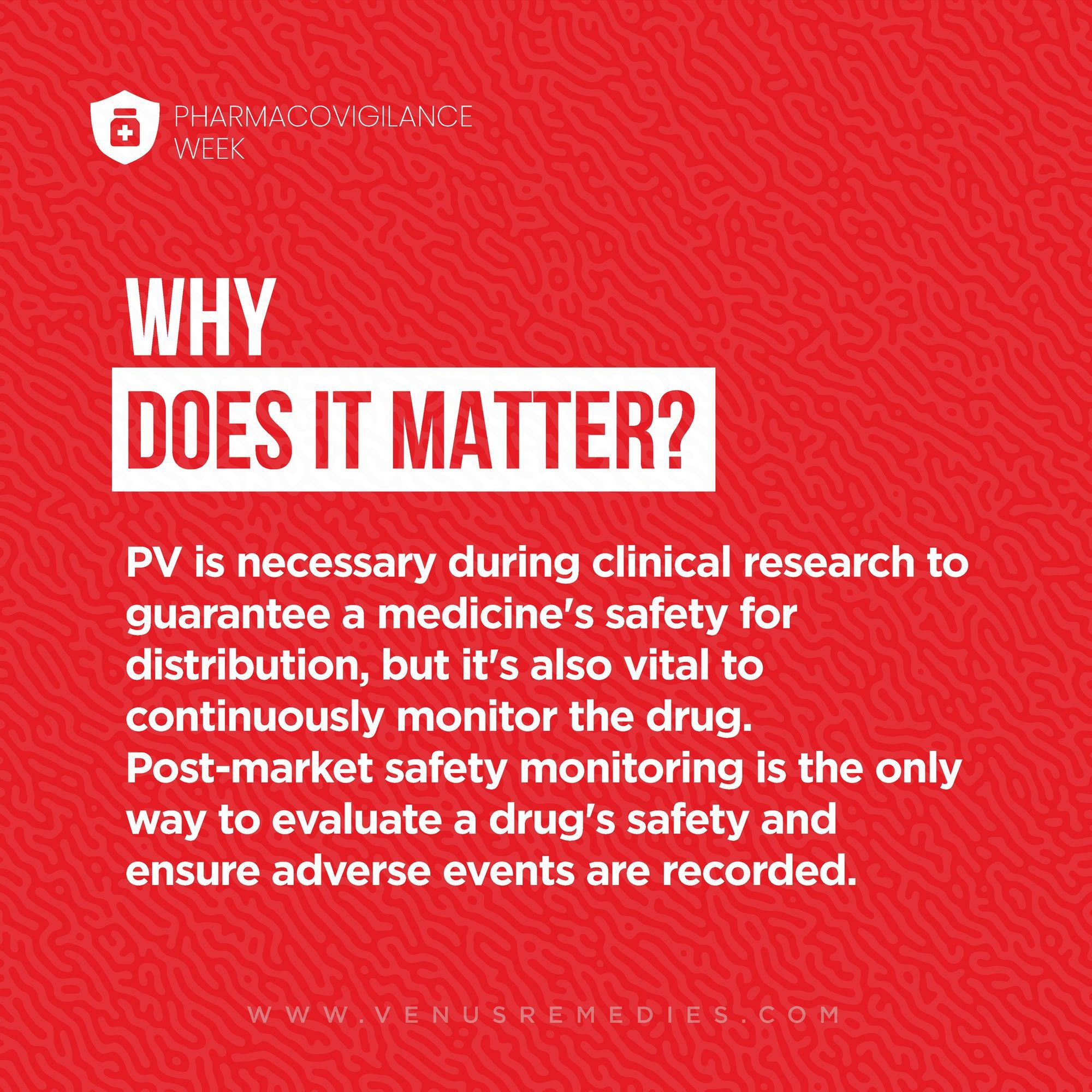 Pharmacovigilance is a science that keeps an eye on the adverse drug reactions of medicinal products throughout their life cycle. Pharmacovigilance is also known as drug safety relating to the "collection, detection, assessment, monitoring, and prevention" of adverse effects with pharmaceutical products.
Encourage consumer or patient initiated reporting of ADRs is a welcome step which can potentially fill the huge gap in the current under-reporting of ADRs. It can play a significant role in enhancing the safety data.
A drug might behave differently in real-world settings; it may have different effects on different patients. Hence, we need to monitor it constantly. The adverse impact may be reported through patients, doctors/health authorities, or some research publication. The cornerstone of all pharmacovigilance programs is spontaneous reporting of ADRs by doctors, nurses, pharmacists and allied healthcare professionals. However, under-reporting of ADRs is a long known limitation of spontaneous reporting programs. The reporting of adverse drug reactions needs continuous stimulation and patient reporting can be a useful method to overcome underreporting which is a common limitation of the pharmacovigilance programs.
Consumers or patients are active players in drug safety and key stakeholders with respect to pharmacovigilance and can actively contribute through an integrated and efficient reporting system so in nutshell we must report if we experience some unexpected results from a medicine or treatment. Consumers or patients must talk about the same with doctors so that any unexpected adverse effects are reported and our measures towards patient safety are improved and we at Venus Remedies are committed towards patient's safety first.