Accreditations & Approvals
Venus Remedies Bags Four More Market Authorisations for Cancer Drugs!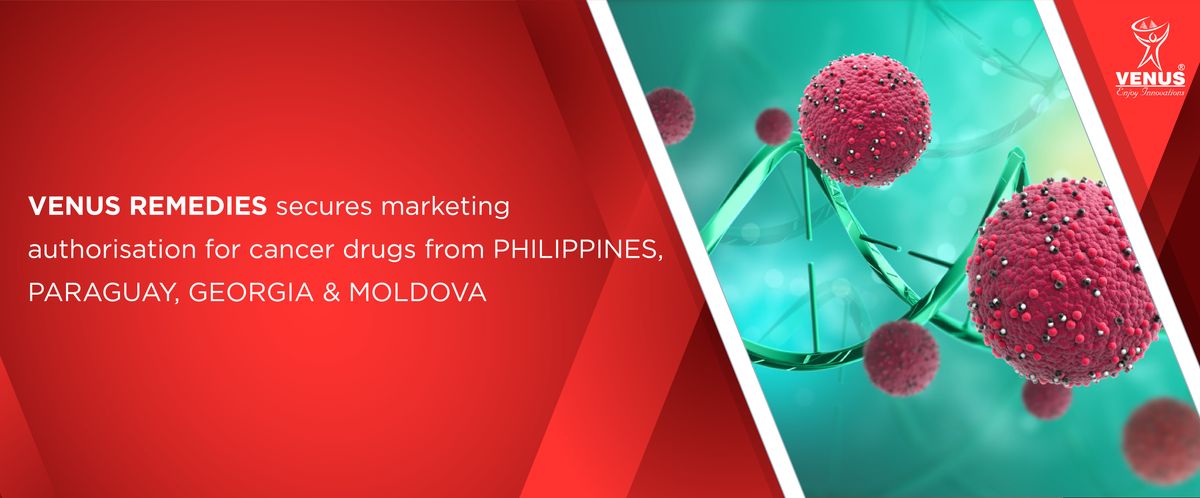 Hot on the heels of our recent achievements, Venus Remedies is thrilled to announce yet another significant accomplishment. We have secured market authorisations for our pioneering cancer drugs from the Philippines, Paraguay, Georgia, and Moldova.
This new stride not only reinforces our commitment to spearheading global oncology solutions but also underscores the unwavering trust that international markets have in our products and innovations.
Media Highlights:
Our gratitude goes to our dedicated team, our partners, and, most importantly, our loyal customers who believe in our mission to innovate and deliver.
In a recent exchange filing, Venus Remedies elaborated on the strategic significance of these approvals. These newly added authorisations pave the way for the company to fortify its presence across the ASEAN region, South America, and Eastern Europe.
However, this is more than just a stride in specific geographies. With these latest additions, Venus Remedies' oncology portfolio now boasts a staggering 506 marketing authorisations spanning across 76 countries. This number reflects the company's unwavering commitment to research, innovation, and delivering unparalleled oncology solutions.