Accreditations & Approvals
Venus Remedies Secures Marketing Authorization for Meropenem in Spain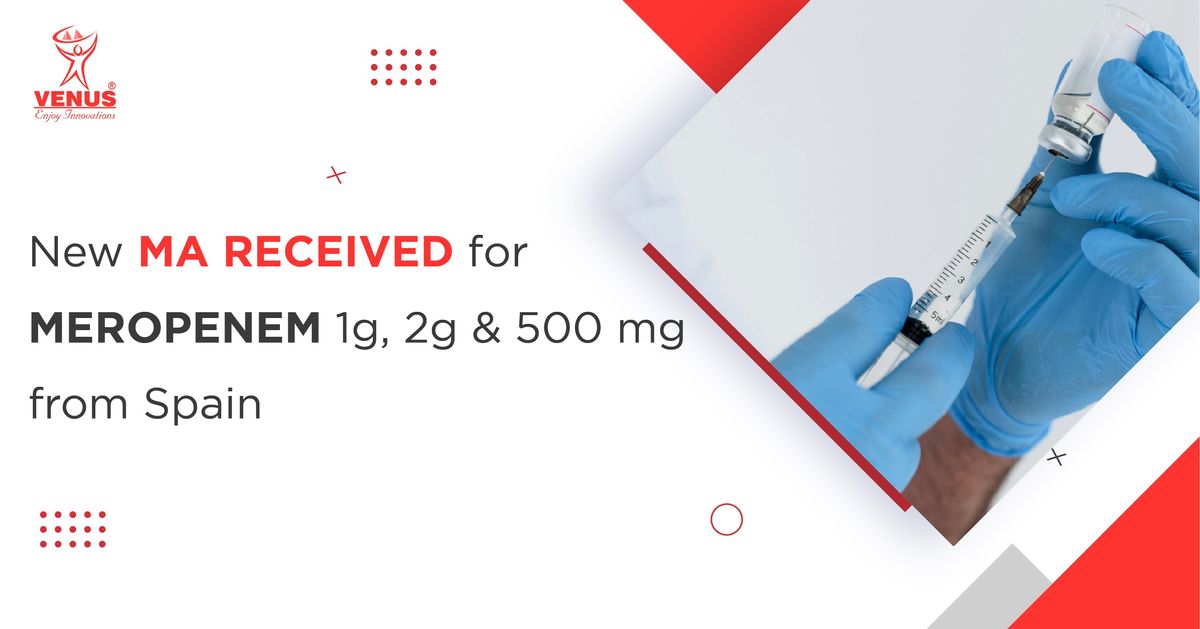 Venus Remedies Ltd. recently received Marketing Authorization (MA) to market our generic antibiotic, Meropenem, in Spain. This significant achievement marks a major milestone for the organization and reinforces our commitment to providing high-quality healthcare solutions globally.
The approval from the Spanish regulator is a testament to the rigorous research, development, and manufacturing processes that have been the foundation of Venus Remedies' success. Meropenem is a powerful antibiotic widely used in the treatment of various severe bacterial infections, including pneumonia, urinary tract infections, and abdominal infections. With this approval, we can now make a positive impact on patients' lives in Spain, offering an effective treatment option for these critical conditions.
The news has been widely covered by prominent media outlets, highlighting Venus Remedies' success in securing the MA for Meropenem. Articles from Moneycontrol, Express Pharma, Devdiscourse, Live Hindustan, Newsdrum, The Hindu, and PharmaBiz have highlighted our achievement and its positive impact on our organization.
This achievement not only expands our presence in the European market but also showcases the expertise and dedication of our talented team. It further strengthens our reputation as a trusted pharmaceutical company that delivers innovative and life-saving treatments. The approval in Spain opens up new opportunities for growth and allows us to contribute significantly to public health in the region.
At Venus Remedies, we remain committed to our vision of leaving a positive footprint on human health by creating an institution that transcends the mortal being through the development of high-quality pharmaceutical products. This MA for Meropenem in Spain is a testament to our unwavering commitment to providing affordable and accessible healthcare solutions worldwide.
We extend our heartfelt gratitude to all the Venuisans who have contributed to this remarkable accomplishment. Their hard work, expertise, and dedication have played a vital role in this achievement. We would also like to thank our partners and stakeholders for their continuous support, which has been instrumental in making this milestone a reality.
As we move forward, we'll continue to build on this success and strive for excellence in all our endeavors. Together, we can make a lasting impact on the lives of patients, fulfilling our mission of bringing hope and healing to people around the world.