The Grand Launch
Venus Remedies Unveils Flagship R&D Drug, Elores, in Oman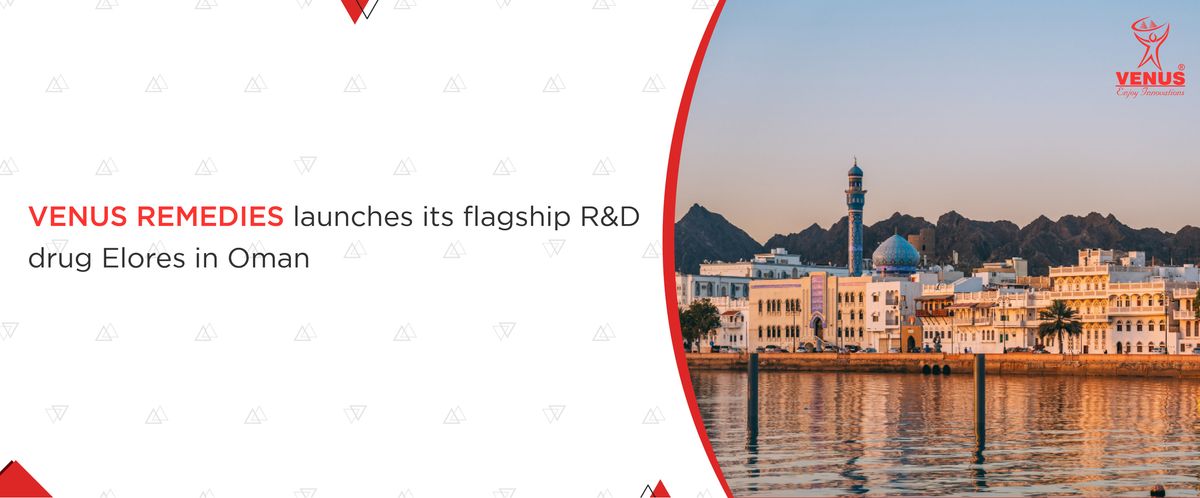 In a momentous move, Venus Remedies, a pioneer in the pharmaceutical industry, has announced the launch of its flagship Research & Development product, 'Elores', in the Sultanate of Oman. This groundbreaking product promises to set new standards in the antibiotic segment and showcases the company's relentless pursuit of innovative solutions in healthcare.
The news has garnered significant attention from leading news portals, including:
As we've chronicled the journey of Elores from its inception, it's been evident that the drug holds immense potential, backed by years of research and rigorous testing. The release of Elores in Oman marks a pivotal chapter in Venus Remedies' mission to revolutionize healthcare solutions, setting the sights on a brighter, healthier future for all.
Elores is an antibiotic medication - the drug stands as a testament to the company's dedication to innovation and its pursuit of advanced solutions in healthcare.
Combination Therapy: Elores is a fixed-dose combination that involves ceftriaxone (a third-generation cephalosporin), sulbactam (a β-lactamase inhibitor), and disodium edetate (a bacterial outer membrane disruptor).
Antibacterial Potential: The unique combination of these components enhances the drug's antibacterial activity, especially against antibiotic-resistant strains. By addressing the growing concern of antibiotic resistance, Elores aims to provide a more effective treatment option for patients.
Applications: Elores has been developed to treat a wide range of infections, particularly those caused by drug-resistant bacteria. This includes conditions such as nosocomial infections, which are often difficult to treat due to their resistant nature.
Advantages: The inclusion of sulbactam and disodium edetate helps in reducing the effective dose of ceftriaxone, thus potentially reducing the side effects and making it a more patient-friendly option.
Recognition: Owing to its innovative approach towards treating bacterial infections, especially in the era of rising antibiotic resistance, Elores has attracted significant attention in the medical and pharmaceutical communities.
Launch: After its development, Venus Remedies has taken steps to introduce Elores in various markets, including its recent launch in Oman, marking its expanding global footprint.